Slide units
Electric and pneumatic linear slides on four ball rows pads, on request is available the roller pad version.
Suitable for the installation of working units that can be installed parallel or perpendicular to the line feed.
Feed is provided by ball screw or pneumatic cylinder, according to the model.
All electric and pneumatic linear slides are equipped with a three contact limit switch.
Ball screw feed version is supplied without brushless servomotor. On request is possible to prearrange the slides for the installation of customer's servomotor in line or off-set belt drive with toothed belt HTD ratio 1:2.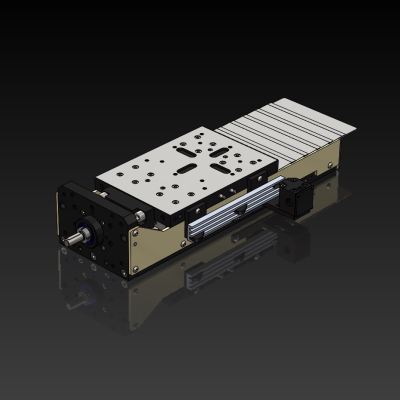 SL30E.120
– Feed by ball screw Ø20×5
– Stroke 120mm
– Max thrust 5500 N
– Max servomotor torque that can be installed:
ratio 1:1 max 5,5 N
ratio 1:2 max 2,5 N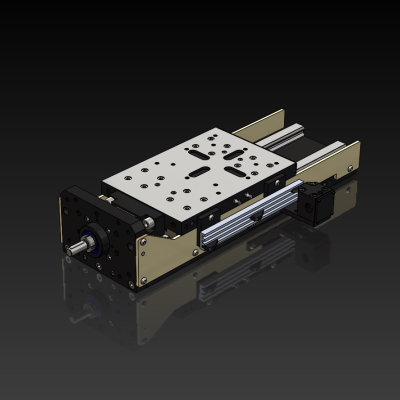 SL30E.150
– Feed by ball screw Ø20×5
– Stroke 150mm
– Max thrust 5500 N
– Max servomotor torque that can be installed:
ratio 1:1 max 5,5 N
ratio 1:2 max 2,5 N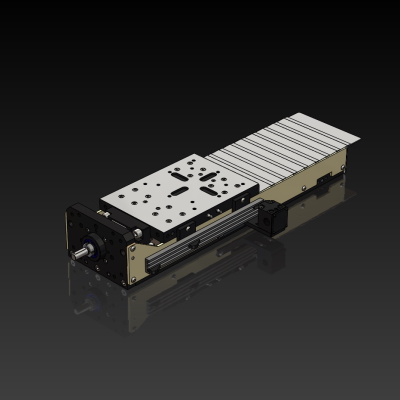 SL30E.190
– Feed by ball screw Ø20×5
– Stroke 190mm
– Max thrust 5500 N
– Max servomotor torque that can be installed:
ratio 1:1 max 5,5 N
ratio 1:2 max 2,5 N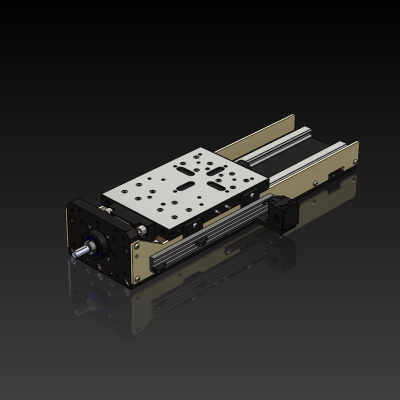 SL30E.250
– Feed by ball screw Ø20×5
– Stroke 250mm
– Max thrust 5500 N
– Max servomotor torque that can be installed:
ratio 1:1 max 5,5 N
ratio 1:2 max 2,5 N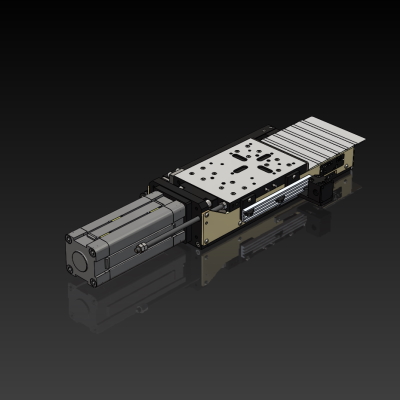 SL30P.125
– Pneumatic feed
– Stroke 125mm
– Pneumatic cylinder Ø80 / Ø100
– Adjustable mechanical stop
– Hydrocheck stroke 75mm
– Thrust at 6 bar 2700 N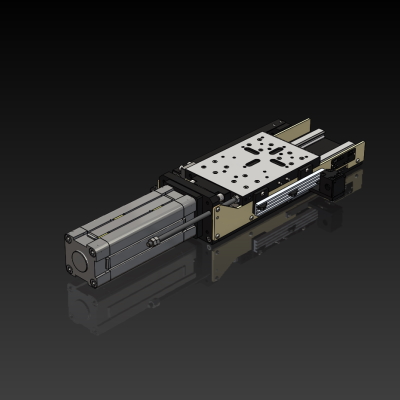 SL30P.150
– Pneumatic feed
– Stroke 150mm
– Pneumatic cylinder Ø80 / Ø100
– Adjustable mechanical stop
– Hydrocheck stroke 100mm
– Thrust at 6 bar 2700 N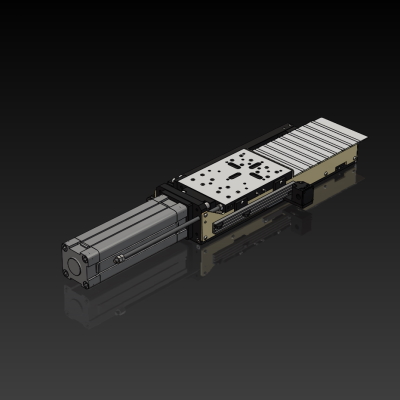 SL30P.200
– Pneumatic feed
– Stroke 200mm
– Pneumatic cylinder Ø80 / Ø100
– Adjustable mechanical stop
– Hydrocheck stroke 75mm
– Thrust at 6 bar 2700 N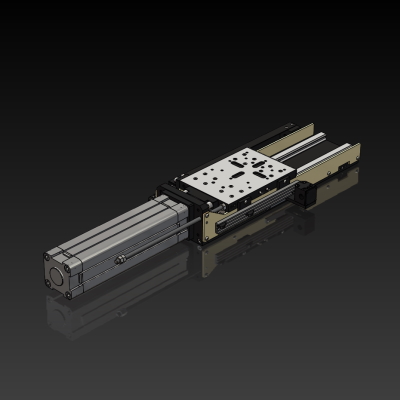 SL30P.250
– Pneumatic feed
– Stroke 250mm
– Pneumatic cylinder Ø80 / Ø100
– Adjustable mechanical stop
– Hydrocheck stroke 75mm
– Thrust at 6 bar 2700 N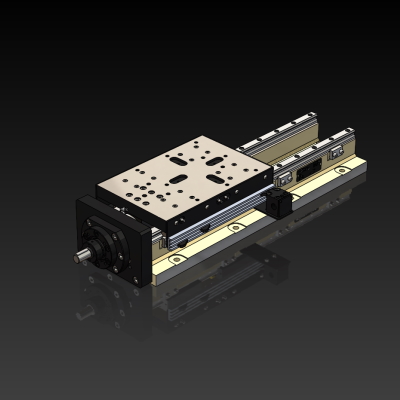 SL45E.250
– Feed by ball screw Ø32×5
– Stroke 250mm
– Max thrust 9000 N
– Max servomotor torque that can be installed:
ratio 1:1 max 9,0 N
ratio 1:2 max 4,5 N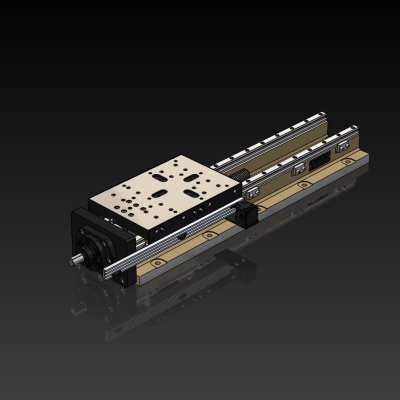 SL45E.400
– Feed by ball screw Ø32×5
– Stroke 400mm
– Max thrust 9000 N
– Max servomotor torque that can be installed:
ratio 1:1 max 9,0 N
ratio 1:2 max 4,5 N