CNC units
Our CNC quill units, equipped with an integral spindle to improve accuracy runout and stifness, are suitable to work many material types.
Feed by ball screw with preloaded nut to "0" back lash.
All CNC quill units are equipped with three magnetic sensors on the pneumatic cylinder.
It is possible to prearrange the CNC quill units for the customer's brushless servomotor.
The units are suitable for the installation of multi-spindle heads.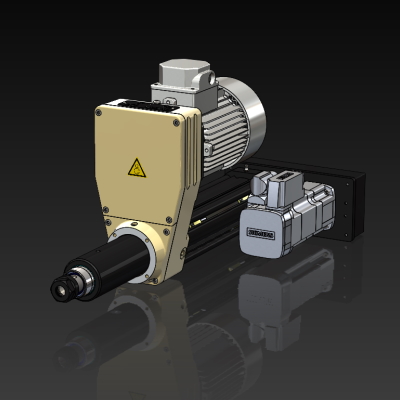 DU10E.50
– Feed by ball screw Ø16×5
– Working stroke 50mm
– Drilling capacity Ø10 on steel Rm50
– Max thrust 1500 N
– Spindle speed from 500 to 9000 rpm
– Motor power from 0,37 to 1,1 Kw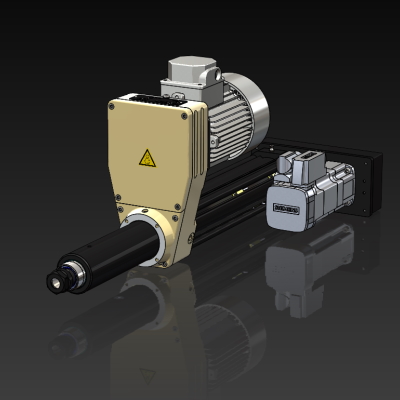 DU10E.100
– Feed by ball screw Ø16×5
– Working stroke 90mm
– Drilling capacity Ø10 on steel Rm50
– Max thrust 1500 N
– Spindle speed from 500 to 9000 rpm
– Motor power from 0,37 to 1,1 Kw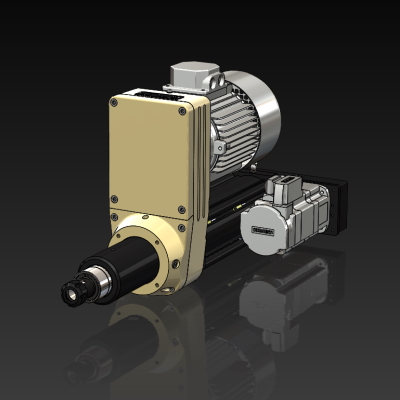 DU20E.100
– Feed by ball screw Ø16×5
– Working stroke 90mm
– Drilling capacity Ø18 on steel Rm50
– Max thrust 4000 N
– Spindle speed from 100 to 4500 rpm
– Motor power from 0,75 to 3,00 Kw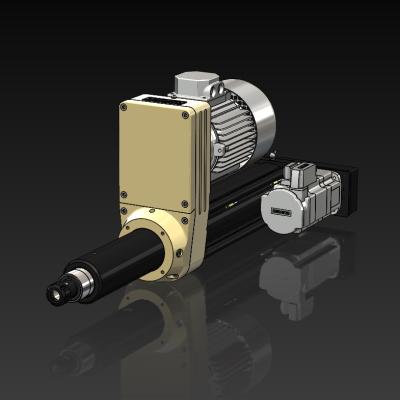 DU20E.150
– Feed by ball screw Ø16×5
– Working stroke 140mm
– Drilling capacity Ø18 on steel Rm50
– Max thrust 4000 N
– Spindle speed from 100 to 3000 rpm
– Motor power from 0,75 to 3,00 Kw